119 123 S 2nd, Sterling, CO 80751
Listing Provided By Precision Homes Real Estate
119 123 S 2nd, Sterling, CO 80751
MLS Number: 8662438
Listing Provided By Precision Homes Real Estate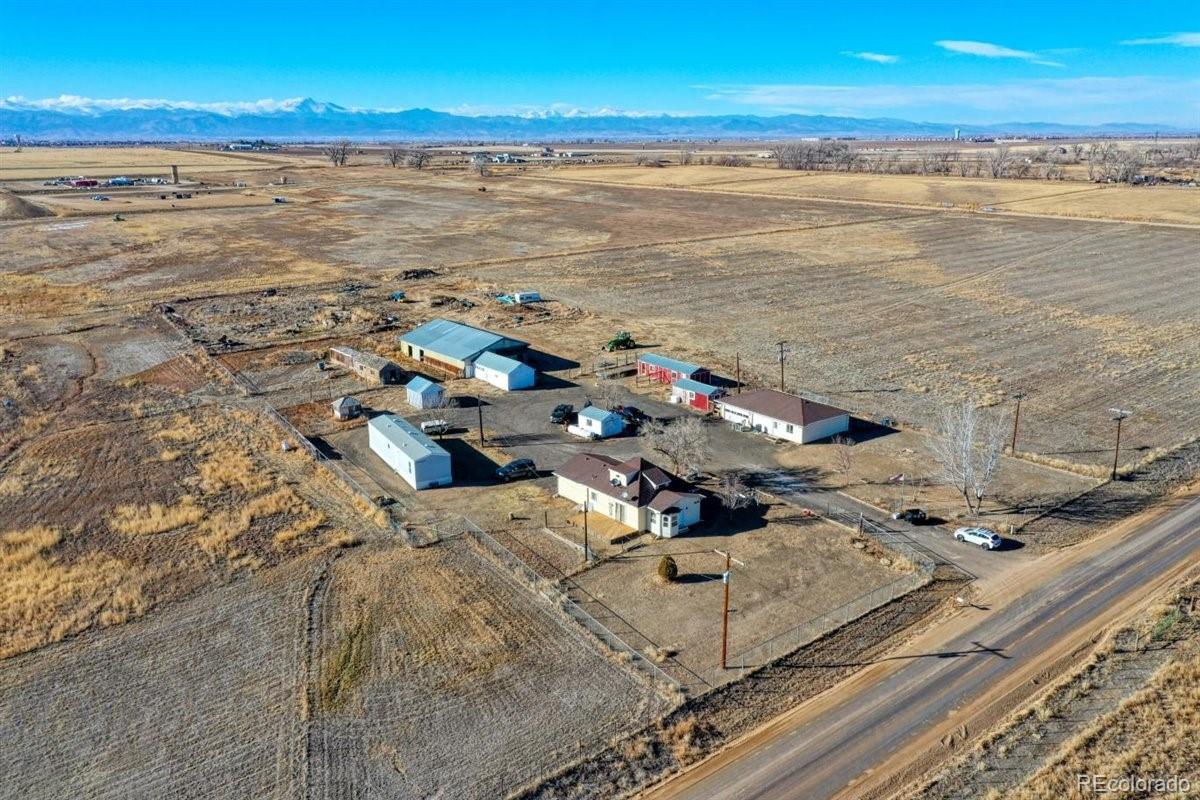 2793 County Road 17, Brighton, CO 80603
Listing Provided By Compass Colorado
2793 County Road 17, Brighton, CO 80603
MLS Number: 9180380
Listing Provided By Compass Colorado
21350 County Road 10, Hudson, CO 80642
Listing Provided By The Group Inc - Loveland
21350 County Road 10, Hudson, CO 80642
MLS Number: 6057987
Listing Provided By The Group Inc - Loveland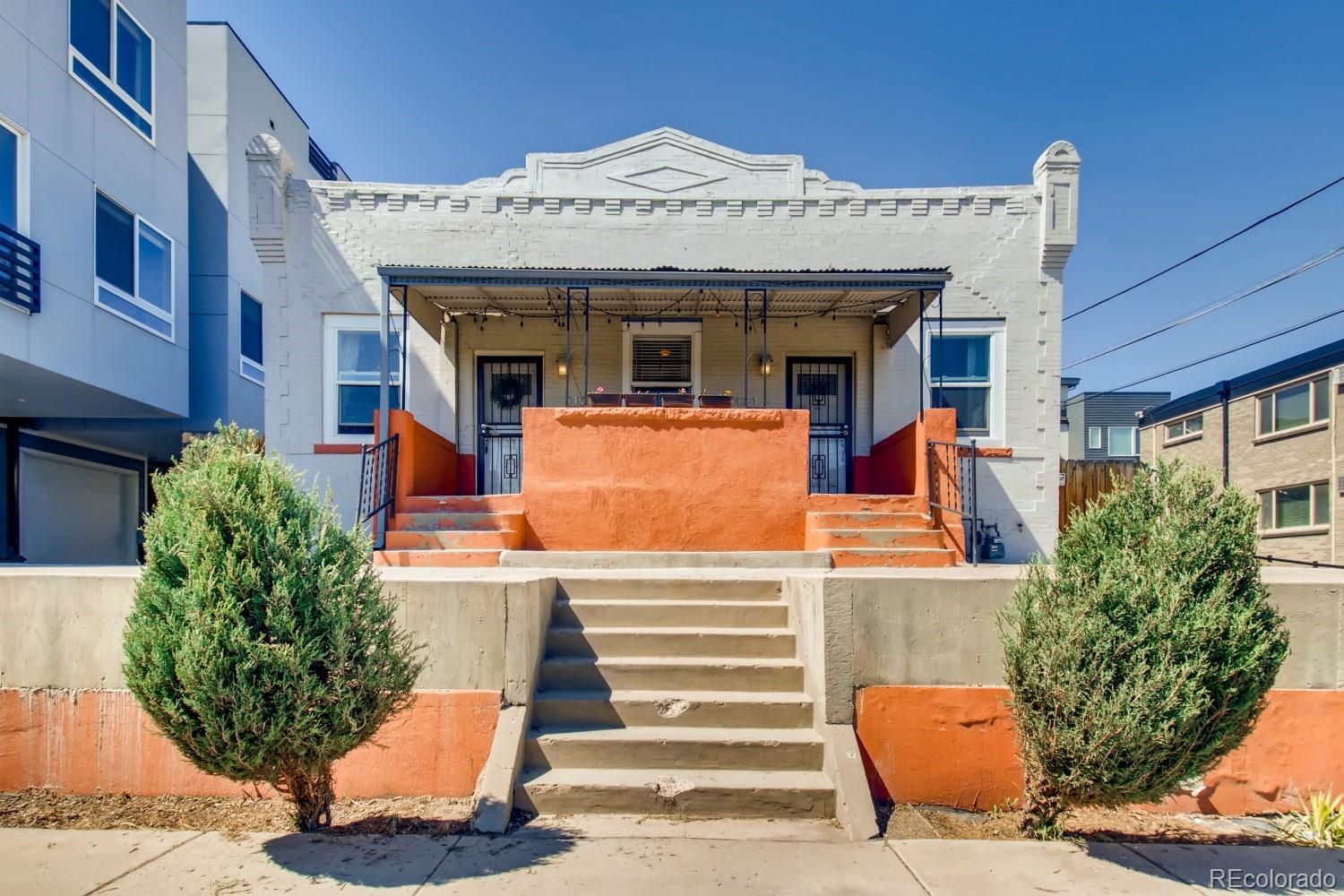 3121 W Conejos Pl, Denver, CO 80204
Listing Provided By Sellstate Peak Realty
3121 W Conejos Pl, Denver, CO 80204
MLS Number: 3359187
Listing Provided By Sellstate Peak Realty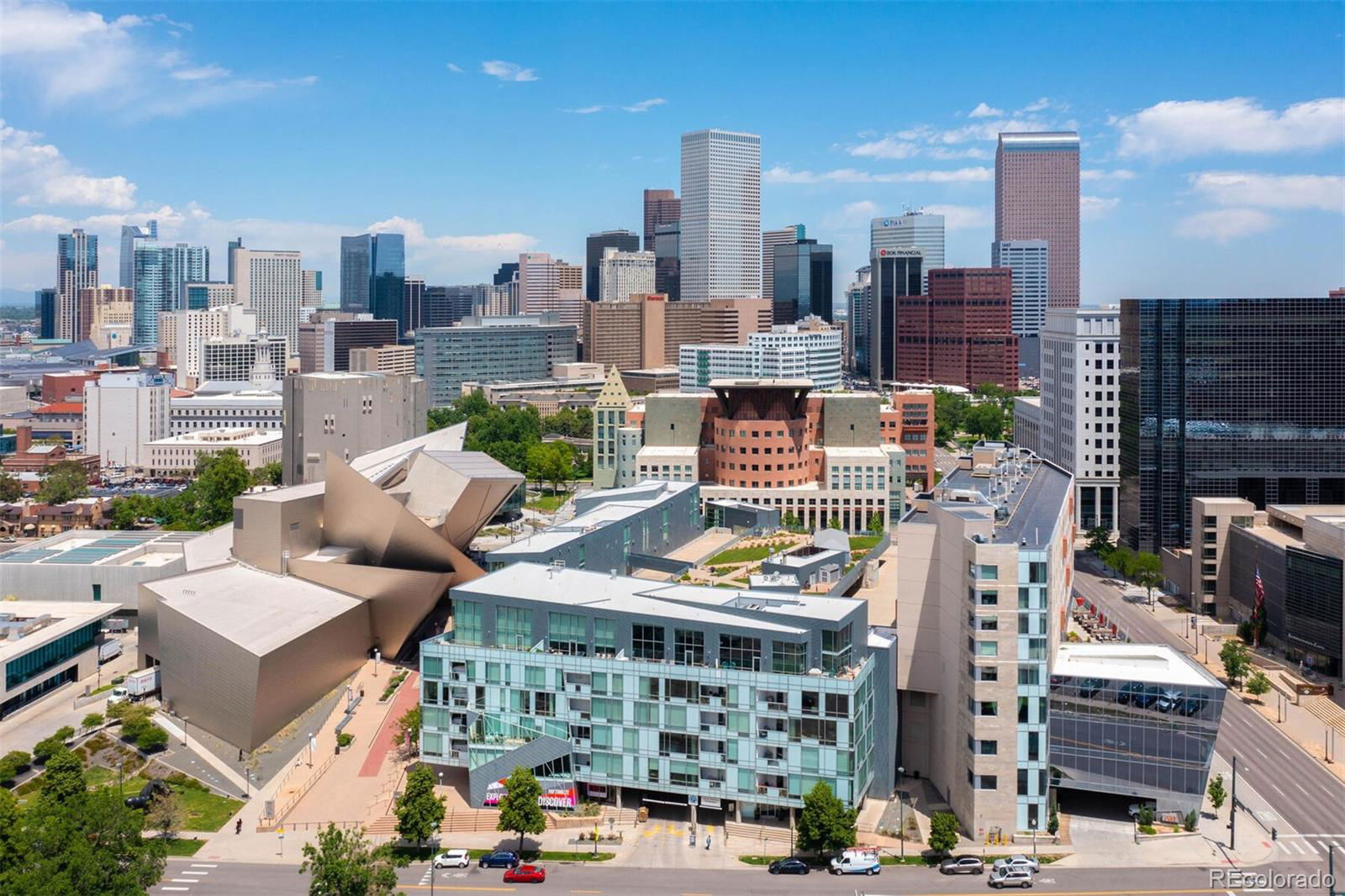 55 W 12th Ave Unit 607, Denver, CO 80204
Listing Provided By LIV Sotheby's International Realty
55 W 12th Ave Unit 607, Denver, CO 80204
MLS Number: 1626216
Listing Provided By LIV Sotheby's International Realty
5770 University Village View Unit 5788, Colorado Springs, CO 80918
Listing Provided By LIV Sotheby's International Realty
5770 University Village View Unit 5788, Colorado Springs, CO 80918
MLS Number: 3237919
Listing Provided By LIV Sotheby's International Realty
"Great team of people! Their customer service and drive to serve others is off the charts!"
by Ryan
"With Clinton's outstanding work, our house received a number of offers and sold within the first 3 days of being listed on the MLS."
by Karen
"Clinton and his team were a relentless powerhouse in assuring the closing on my new house. Always easy to get in contact with and extremely proactive. I would absolutely recommend this team and will use them again. Thanks, Clinton!"
by Dev
"As a former real estate agent in another state, he came highly recommended from a colleague and we felt confident that we were in good hands. We have already referred him to a neighbor."
by Cassi
"Do yourself a solid and have Team Colorado Vistas find you a home. They are super responsive, straight forward, and listen to what you need and want. They were able to negotiate a huge hurdle and get us our home and we are supremely satisfied!"
by Jason
Clinton and his staff, specifically Titus were outstanding to work with, they treated us like family and made our entire new home build process comfortable and enjoyable. Anytime we move forward with a purchase I will be working with Clinton and his team because I know I can feel confident in the process and their knowledge of this market.
by Dan B.
I was referred to Clinton by a friend who had used Clinton several years ago, and I am grateful that I chose to go with my friends recommendation. Clinton is a joy to work with and a true professional. He will walk you through the process of buying a home with a gentle, guiding hand.
by Niko S.
Clinton and Titus helped me find a wonderful home in a wild market. They listened to my address preferences, showed me a ton of homes that fit my requirements and helped pick the right one. They ensured we closed fast and won. Would highly recommend!
by Collin R.
Upon starting the process of selling/buying my property, I was very apprehensive due to poor service by real estate agents in the past. That uneasy feeling dissipated very quickly starting with our very first meeting. I was given a tremendous amount of insight into the process of listing my home and picked up some really helpful knowledge I hadn't known before (even though I had worked in the industry). Clinton's Co-worker/team member, Judie Porter, assisted me in the buying of my home. I was also thoroughly impressed with the quality of her service as well. Throughout Clinton's entire team, I received a consistent & professional level of support and guidance. I now have a real estate "Team" I can count on for life.
by Vanessa J.
Titus was very knowledgeable with the current market and was skilled in negotiating for a fair market deal. Titus kept us up to date on current market values and gave a true estimate on what we could afford. Titus's knowledgeable skills made it easy to acquire the house we have always dreamed of. Titus will always be our realtor and we will always seek his expertise.
by Kara M.
A true north star!! Clinton Porter and Team Colorado Vistas have been an absolute pleasure to work with. From our first meeting, Clinton answered each detailed question we had about listing our home. He was never pushy or dismissive and always took the time to thoroughly answer our questions about timing, pricing, staging, and everything else that crossed our minds. Selling our home, and then navigating the purchase of our next home was an emotional process and in this market it was more than once that we felt vulnerable. Even in positive circumstances, a home transition is one of the biggest stresses in our modern world. Whether you've planned it out or been suddenly thrust into it, navigating your home sale with Clinton aiming your ship, is a reassuring process. Clinton has cultivated a team that is equally attentive, responsive, and knowledgeable and each one was stellar to work with. We felt cared for, guarded over, and nurtured throughout the phases of our transition and are tremendously grateful to have met such a high caliber, genuine professional with his depth of knowledge. From the first conversation about listing your home through your staging, open house, and closing; from new build knowledge through every gamut of the home search, you can rest assured that you will be in good hands when working with Clinton! It has been an honor to work with him and Clinton has our enthusiastic endorsement and high recommendation!!
by Jena R.
Clinton helped me sell my house in a very short amount of time and I made a really good profit! I can say that I was happy to see how educated he was about the market and the area. It helps to have a knowledgable realtor and someone you can trust! He also knows about home renovations and what helps a home sell. The experience made things easy for me and I really appreciated that!
by Pam M.
Clinton truly is an exceptional agent. He was instrumental in selling my house and assisting in buying another one at the same time. He puts his client first and made everything as seamless as possible. You will not be disappointed working with Clinton.
by Anthony S.
Clinton Porter cares about getting to know his clients to provide the best possible service he can. His use of staging and neighborhood area research and marketing really set him apart.
by Elisa C.
I had been in my town home for 13 years, and decided to inquire about selling and buying a home. I was completely clueless about the possibility of it happening and the process. Both Clinton Porter and Titus King and their team held my hand through the whole process. They helped me find my dream home and sold my home! Not only just listing and contract negotiation but they helped me move some of my belongings out of my house, had recommendations for some work I needed done in the home before listing, and working through many meltdowns on my part! This team did not just sell my house but developed a lifelong friendship and relationship with me and my family! I would recommend them to anyone looking to sell and buy a home!!
by Jennifer S.
The sale of our home almost fell apart, the buyers lender completely dropped the ball and Clinton brought the whole deal back to life. He worked to secure the Buyers a new lender and get the home closed within two weeks of the original lender dropping out. We are very thankful that we had such a dedicated and creative agent on our side.
by Curt P.
Clinton is a very enthusiastic and spirited person. Working with him was a lot of fun, even during stressful points of the transaction. He is extremely knowledgeable about his business and the details of the homes he shows and will make sure a home is in tip top condition before closing. Clinton treats you like family, he is ready with answers when you need them, and is ready to work at your pace when finding the perfect home!
by Nancy V.
Clinton provided the kind of white glove service that I was looking for in a Real Estate Agent. I live out of state and I needed someone who could manage the sale of my property and handle the little things that I needed to get done in order to sell my house. Clinton exceeded my expectations. He had, electricians, cleaning people, and handy men all lined and ready to go when I needed them. He really made my selling experience as stress free as possible. I would recommend him without hesitation.
by Lance N.
Clinton and his team helped us with our relocation from Georgia. He dedicated a tremendous amount of time showing us homes all across the southern portion of metro Denver extending down to Larkspur. He listened to our specific needs and did a great job helping us tour probably more than 40 homes. Clinton was instrumental in the back-and-forth on a couple of homes we tried to put under contract and he supported some critical negotiations to avoid and resolve some potential issues. For the home we purchased, his support for the inspections, the closing process, and multiple contractors (carpet, cleaning, windows, etc) was fantastic. His communication and responsiveness was excellent, we texted at off-hours, and he was always available when needed. His knowledge of local building standards and codes, as well as all the neighborhoods was a great help. We couldn't be more pleased with Clinton and his team. Highly, highly recommended.
by Scott M.
Clinton Porter and his team truly provide a concierge service. They are available day or night, keep you informed, assist with on-site services, and provide a truly above and beyond experience. We can't say enough about how happy we are with this Keller Williams team. We highly recommend them if you want your house sold with a team that is truly responsive to your needs.
by H.R.W.
Let's start by saying that we are very fortunate to have been referred to Clinton Porter and The Colorado Vistas Team. Our referring friend (a fellow KW realtor from Philadelphia) told us; "He's the best of the best in the Denver area and will take great care of you." Our referring friend was not exaggerating. In April of 2016, my boyfriend, Alan, and I made two of the biggest (and perhaps, riskiest) decisions we've made as a couple. We decided to relocate to Denver from across the country and buy a home before our official arrival (all while transitioning into new jobs and in a shortened timeframe). We were well-aware that our situation would present many challenges and that we'd need a stellar Realtor® (and some luck) to pull off our home buying goal. Our initial meetings with Clinton were virtual. Despite the miles that separated us and baggage of home-buying challenges we brought with us, Clinton never once made us feel as if we were asking for too much, too fast, and he treated as if we'd been his local clients' for years. During our first conversations, he reassured us that we had the time and capability to pull this off from afar and instilled confidence in us that we could make our dreams a reality, regardless of the competitive Denver market. He trusted us as serious buyers and genuinely cared about the outcome of our situation, without yet meeting us in person. We planned a two-week trip to Denver to find our dream home, but with Clinton's guidance, we found our home on day one — the fifth house we toured! He helped us make an accepted offer and scheduled the inspection. From here, our situation with both seller and the banks got complicated. Clinton powered us through what could be described (at best) as some tough hurdles during the repair/approval and mortgage/closing process. Without Clinton's expertise and diligence, we very well could have lost our home and had to start from scratch with our lives in storage and a last-minute rental. Looking back, we never could have anticipated the unexpected hurdles we faced on our cross-country path to buying a home in Denver — or more importantly, how Clinton and his team would help us successfully overcome each obstacle. Clinton and his team at Colorado Vistas lived up to their "best of the best in Denver" status. Because of Clinton's persistence, patience, and professionalism — we are living in a home that we love and enjoying the Denver lifestyle we desired.
by Alicia M.